SW1X Audio Design™ Magnum Reference Solid Litz Copper Cable
Every cable manufactured under SW1X Audio Design™ name is an outcome of at least of a decade of experimentation, ongoing R&D and proprietary know-how. Every SW1X cable is unique i.e. designed by us, manufactured for us, and for no one else. In other words, one will not find any SW1X cable available in any other manufacturer's catalogue. Unlike many of our competitors, we do not pick a standard cable and have our name printed on the jacket. We specially select, specify and design every single element of every cable, from the size and materials for the conductors, through to the dielectric and insulation & shield braid right out to the jacket material, solder and connectors. Every part is specifically chosen in order to offer the best possible performance at any given price and no element of design or specification is left to chance. Furthermore, the performance of every cable batch is constantly evaluated and if necessary improved, making sure that every cable becomes even better and more refined over time.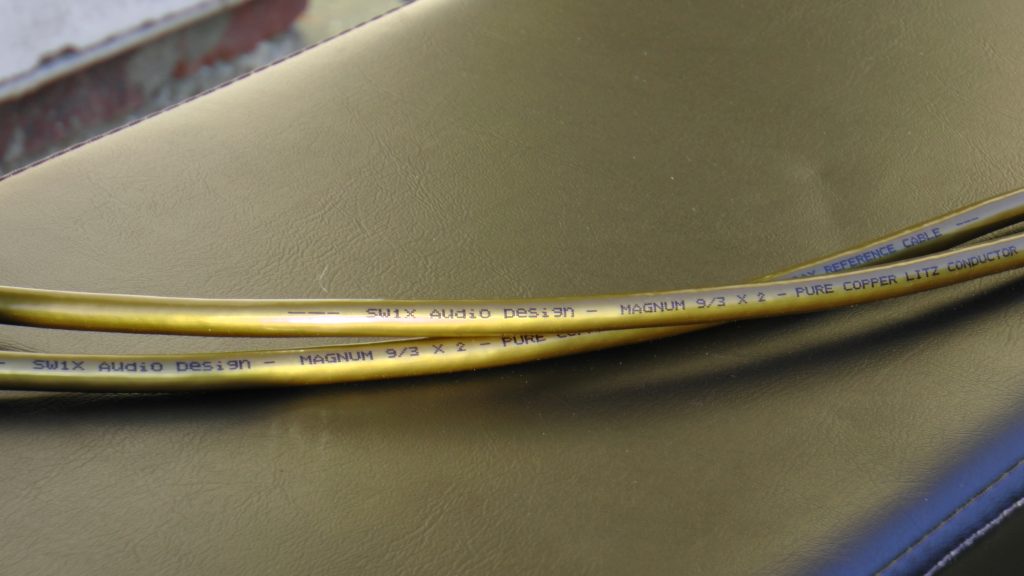 All SW1X Audio Design™ cables employ only the finest & specially selected conductors, made from specially soft annealed & PU enamelled pure OFC Copper and are manufactured to a highest degree of craftsmanship
All SW1X cables employ Unique Solid Litz Harmonic Matching Construction resulting from numerous experiments, exhaustive testing and critical evaluation
The improvement in sound quality relative to ordinary machine made, screened, copper conductor cables can be pleasantly surprising
SW1X cable may appear expensive but the materials used and the performance is conclusive
Designed & Manufactured in England exclusively by us and for us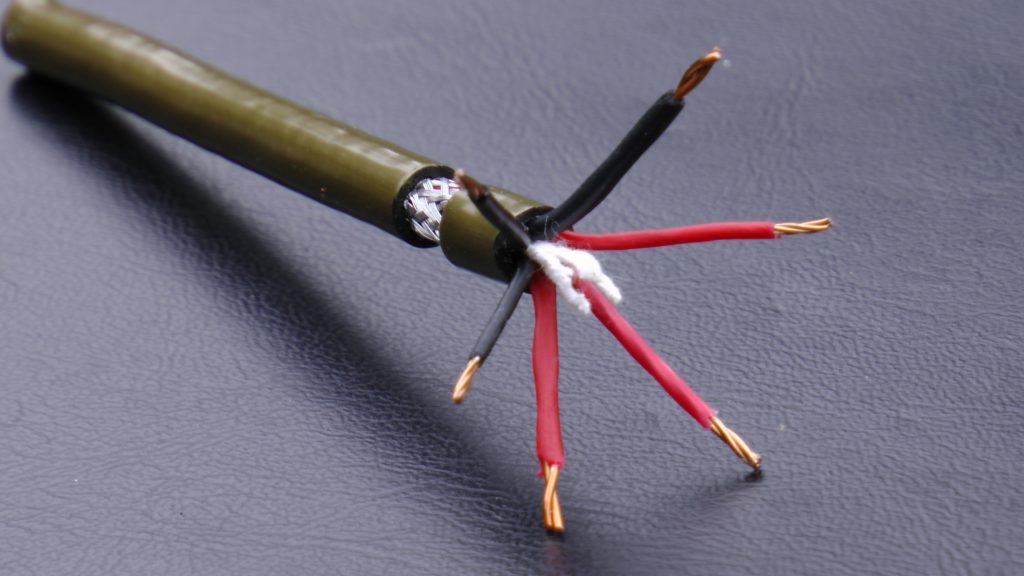 In essence the range of SW1X cables is categorised in 3 lines, according to the conductor material, geometry & quantity or a combination of thereof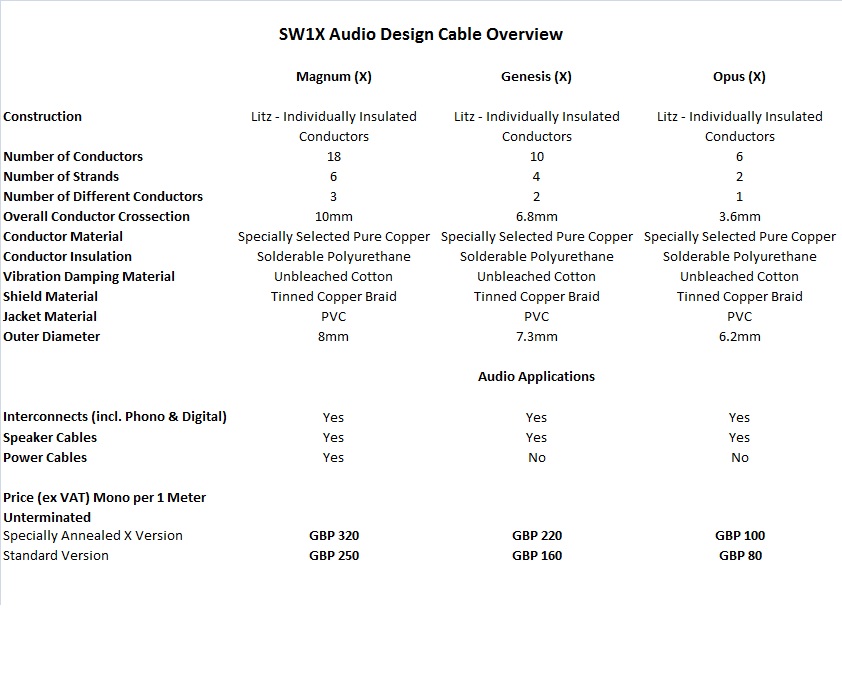 While there is a tendency to prefer one or the other sound signature, we at SW1X Audio Design™ think that conductor material choice is not only a question of ultimate customer's preferences but also a question of harmonic match with the rest of a system. We, therefore offer a variety of cables designs with a choice of different type of conductors. We offer a bespoke cable manufacturing to suit your application designed specifically for ultimate musical performance.
Ordering
We do not recommend purchasing a key system component without first auditioning it carefully, which is why we have demonstration rooms and a flexible home loan policy.
However in certain situations it can be difficult for people to get to our showroom and for those instances we can offer our mail order service.