SW1X LPU II Phono Pre-Amplifier
SW1X Audio Design™ LPU II Performance Level 2 MM Valve Phono Pre-Amplifier

The SW1X LPU II is characterised by powerful dynamic sound with natural, life like presentation- a combination that we look after in analogue playback.

Acoustic instruments and human voices sound completely naturally, lacking of any mechanical signature.
The classic RIAA circuit is made of specially selected materials & components out of production and only available in limited quantities.
The phono pre-amplfier is based on a classic circuit design used to master vinyl recordings and master tapes.
Similar to LPU I, it is a two gain stage design consisting of 2 (one for each channel) pentode valves on the input stage but instead of the single double triode, LPU II employs two power pentodes (used in power amps) in triode mode on the output.
The input stage utilises lush sounding E80F/EF86 valves, which drive passive RIAA equalization network (without series resistors), which is amplified by the EL84 power pentode, triode connected on the output stage. The low output impedance EL84 power output stage is choke loaded in order to deliver supreme dynamics and punchy bass. Choke loaded anode of the EL84 valve make any conventional resistor loaded sound lame and dull in comparison.
The power supply is CLCLC, EZ81 double diode valve rectified and 2 x chokes filtered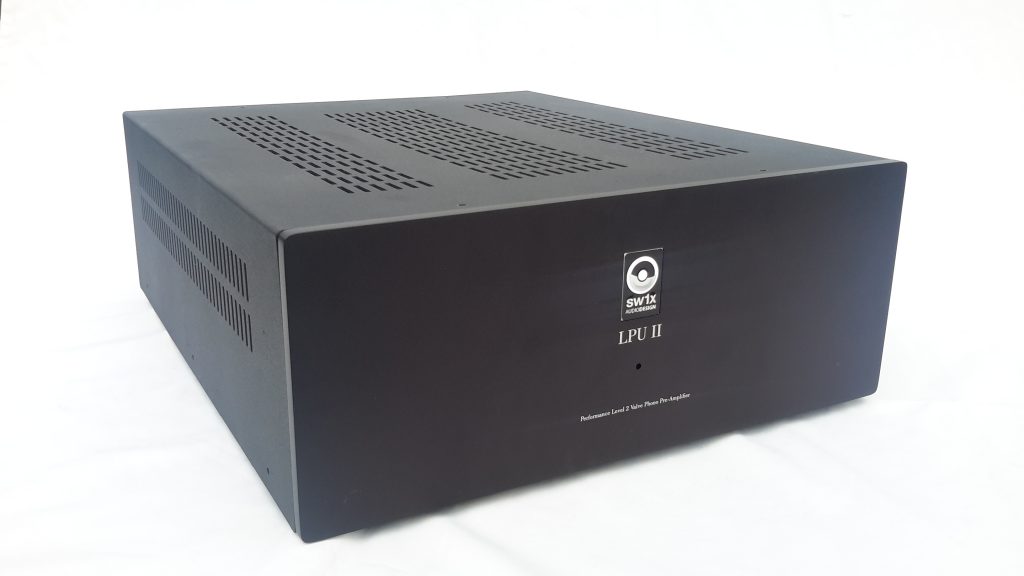 SW1X Audio Design™ LPU II Features:
Classic pentode input-RIAA-pentode (triode mode) output design
Based on 2 x E80F/EF86 pentode valves on the input and 2 x EL84 pentode (triode connected) on the output
Pure class A, zero feedback, single ended, twin pentode/choke loaded triode connected pentode operation
Low output impedance circuit design, consisting of 4 chokes in total: 2 x in power supply and 2 x anode load for the EL84 valves
Paper in Oil decoupling capacitors (either AN Copper Foil or vintage Siemens PIO) between the two gain stages and output stage
Passive series-resistorless RIAA equalization stage
EZ81 valve rectified CLCLC (choke filtered) HV power supply
The MM phono pre-amplifier is suitable for all moving magnet (MM)  or moving coil (MC) in combination with a matching SUT with max 350mV output
47K input impedance /<200 Ohm output impedance
Total gain is approximately 40-46 dB depending on the choice of valves
110/115/230/240V AC mains transformers
Note: Due to SW1X Audio Design's ongoing research and development process, specifications are subject to change without notice.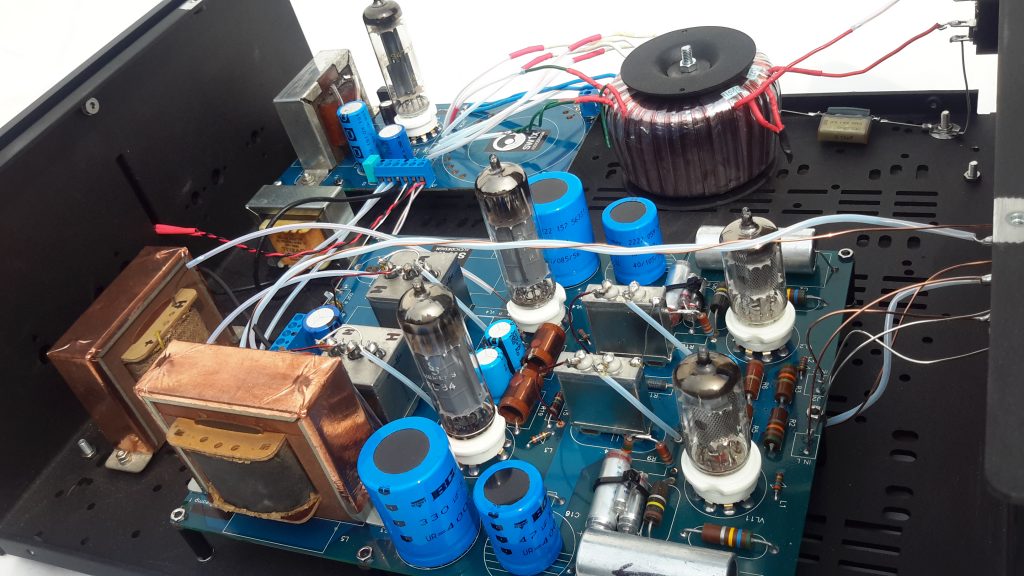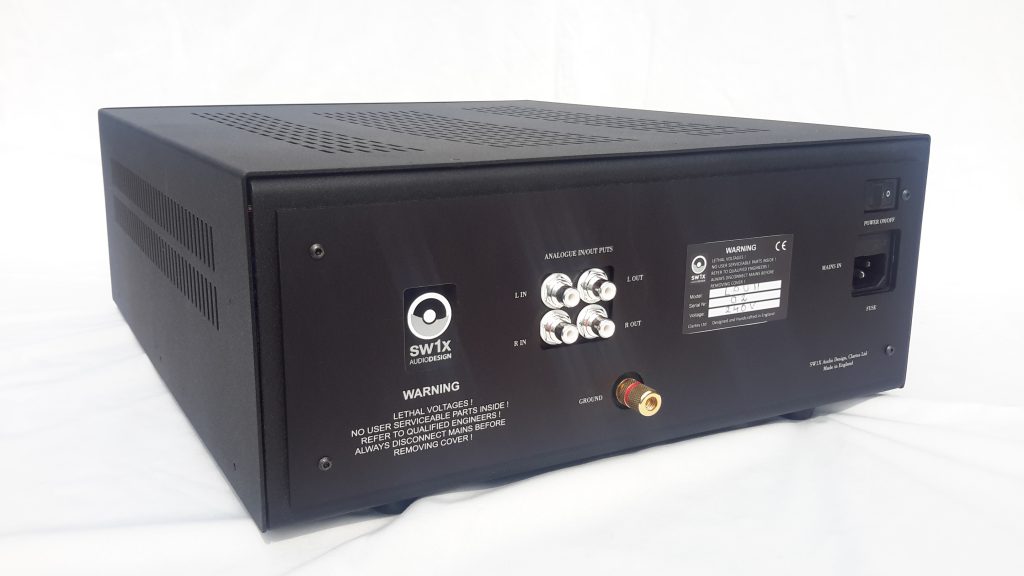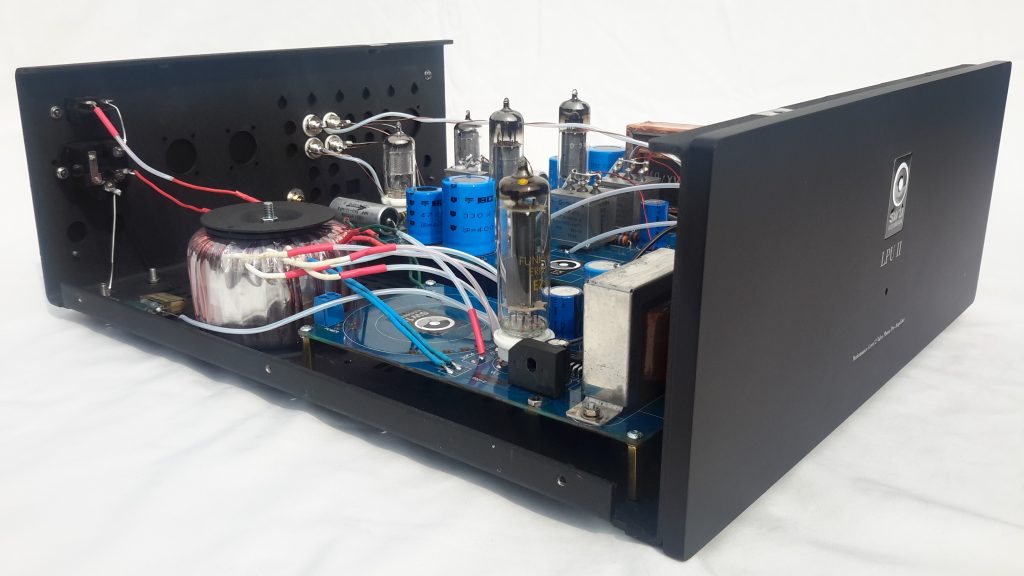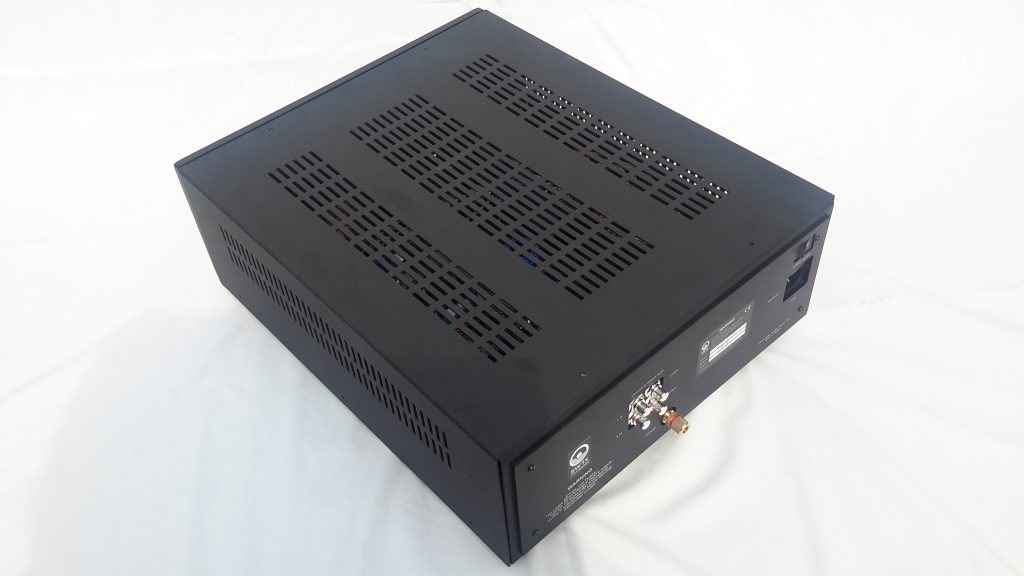 Specifications
Dimensions: Height (mm) 130 x Width (mm) 330 x Depth (mm) 400
Weight (kg): 11.5
Max Power Consumption (W): 20
Output Noise, Unweighted (mVrms): < 0.5
Output Impedance (k Ohms): <0.25
Tube Compliment:  2 x E80F/EF86, 2 x EL84, 1 x EZ81
Ordering
We do not recommend purchasing a key system component without first auditioning it carefully, which is why we have demonstration rooms and a flexible home loan policy.
However in certain situations it can be difficult for people to get to our showroom and for those instances we can offer our mail order service.