MM Valve Phono Pre-Amplifier
The phono pre-amplifier is based on a classic all valve circuit design used to master vinyl recordings and master tapes.
It is a two gain stage design consisting of 2 (one for each channel) pentode valves on the input and one double triode valve on the output.
The input stage utilises lush sounding EF86 valves in pentode mode, which are loaded by active RIAA equalization network (series resistor-less, dynamics preserving), driving the powerful 6N6P or 5687 double triode on the output stage.
LPU I, LPU II and LPU III family of Phono Pre-Amplifiers share similar tube input stage- a pair of EF86 pentode tubes. Due to the brilliant sound character of the EF86 those tubes were commonly used in many radios and RTR tape recorders in the early 60s. The idea of their circuit design was borrowed from the input stage of early Reel to Reel (RTR) tape recorders, which were used in the mastering studios and radio stations. Maybe that is one of the reasons as why most recording from the 60s are sounding at their best, much better than from the 70s and 80s? In a way, the EF86 input tube design closes the loop and makes all our LPU Phono Amps range a time-less classic.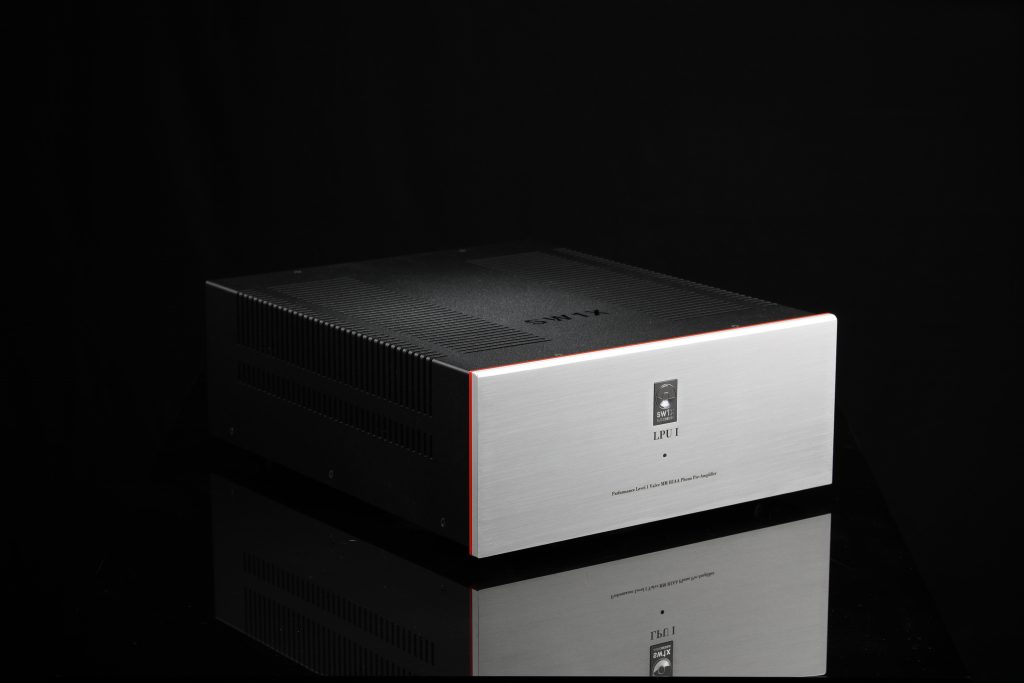 SW1X Audio Design™ LPU I Features:
Specially Selected and Harmonically Matched Component & Material Quality
MM Phono Pre-amplifier is suitable for all moving magnet (MM)  or moving coil (MC) in combination with a matching SUT
Classic 2 Gain Stage Pentode Input-RIAA-Triode Output Design
Based on 2 x EF86 Pentode Valves on the Input and 6N6P/5687 Double Triode on the Output
Pure Class A, Zero NFB, Single Ended, all Valve Amplification RC (resistive loading/capacitive de-coupling) Circuit Topology
Active Series-Resistor-less RIAA Equalization for maximum dynamics
SW1X Brass body Al Film de-coupling Capacitors in Inter- and Output Stage
6X5 or 5Y3 Valve Rectified CLC2RC (choke filtered) B+ Power Supply
47K Input Impedance & <1K Ohm Output Impedance
Total Gain is approx. 40-46 dB depending on the Choice of Valves
Maximum Input Voltage: 350mV
HQ, EI Core, 110/115/230/240V AC mains transformer
Tube Compliment:  2 x EF86, 1 x 6N6P / 5687 or ECC88/6DJ8, 1 x 6X5 or 5Y3
M. Fremer's Review of SW1X LPU I RIAA MM Phono is out on Stereophile
Note: Due to SW1X Audio Design's ongoing research and development process, specifications are subject to change without notice.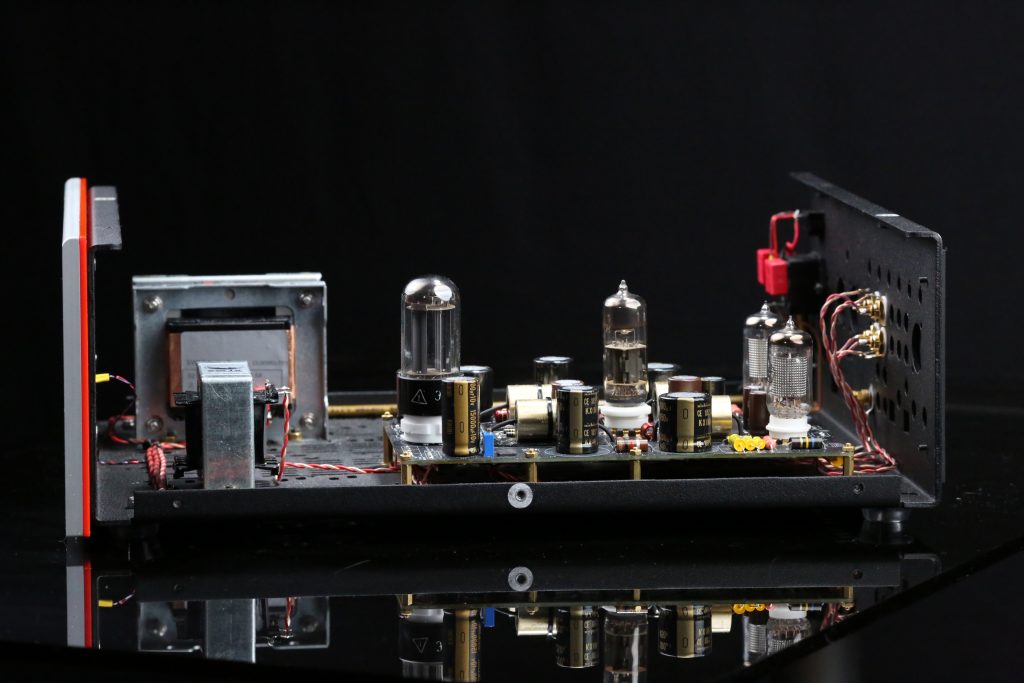 Specifications
Dimensions: Height (mm) 140 x Width (mm) 340 x Depth (mm) 410
Weight (kg): 10
Max Power Consumption (W): 32
Output Noise, Unweighted (mVrms): < 0.5
Output Impedance (k Ohms): <1
Tube Compliment:  2 x EF86, 1 x 6N6P or 5687, 1 x 6X5 or 5Y3
Front panel options: brushed Silver or matte Black
Ordering
We do not recommend purchasing a key system component without first auditioning it carefully, which is why we have demonstration rooms and a 14 day trial period policy. However in certain situations it can be difficult for people to get to our showroom and for those instances we can offer our mail order service.