SW1X Digital to Analogue Converters
Our DAC products are made according to 5 different Performance/Price levels.
Everything we make is made to order, customisable with optional extras.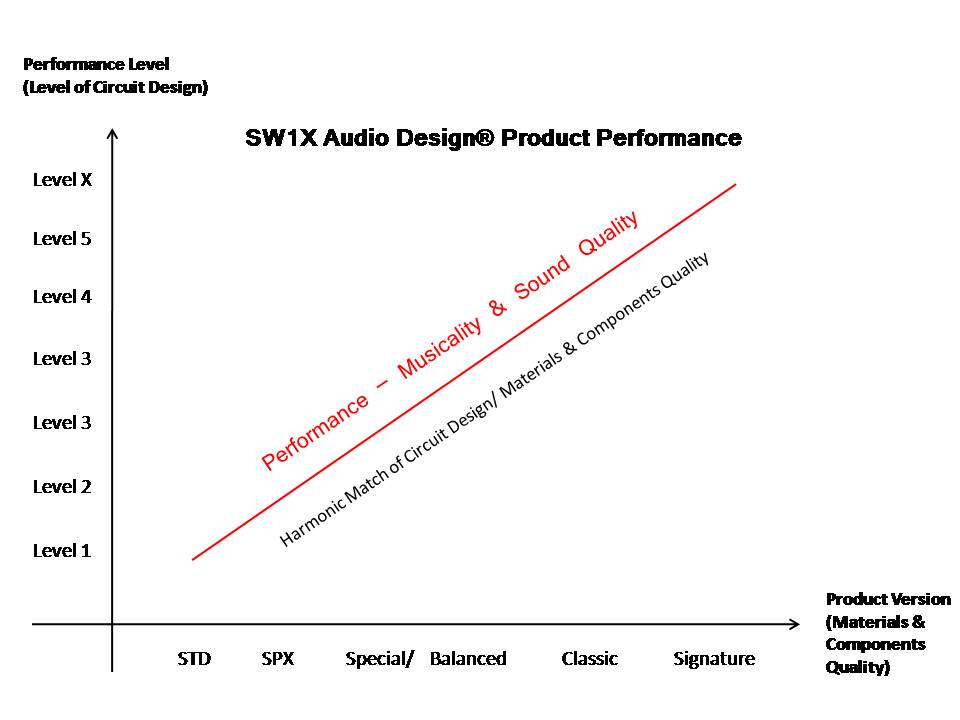 The sound character of our DACs is radically different from any type of a DAC (with tubes or without) on the market.
All our DACs are genetically related as they all have Musicality, Organic & Analogue character in their DNA expressed by
R2R DACs in Pure Zero-Oversampling Mode, without Manipulation of Digital Domain
Elegantly simple Class A, Single Ended, absolutely Zero NFB Valve Output Stages
Out-of-the Box, Non-Conventional Engineering Approach to Audio Design
Oversized & Over-specified, Quality Power Supplies
Quality of Materials & Components
While all our DACs have Musicality in their DNA, the higher performance level DACs add more Holography, Articulation and Authority to the Presentation.
Besides that, there are different versions of each DAC model at each performance level: STD, Special, Balanced and Signature.
Standard (STD) versions = basic versions with active I/V, double triode tube output stage, RC (resistor loading, signal capacitor decoupling) topology
STD is a base model made of excellent sounding components & materials.  One can customise STD versions with X options package or optional extras.
Special/Balanced versions = fully charged without being too exotic versions with active or passive I/V, power tubes output stage, LC or LL (OPT, output transformer) topology
Special versions include many options already plus have higher degree of harmonic matching. Balanced are top of the line, signal OPT based, usually maxed out versions which are loaded with the specially selected or even exotic components & materials.
Signature versions =  limited production versions with no expense spared exotic materials, maxed all out Balanced versions with power tube output stage, LL topology with silver wound signal (OPT) output transformers




Level 1
Level 2
Level 3
Level 4
Level 5