D to A Converter
This DAC is considered to be one of the most musical and purist NOS R2R DAC ever made. We are proud to offer the DAC I at its full glory with choke filtered and valve rectified power supply. This is a high performance entry level solution to a musical, organic & analogue sounding digital setup- just add an analogue sounding digital transport and re-experience your collection of music.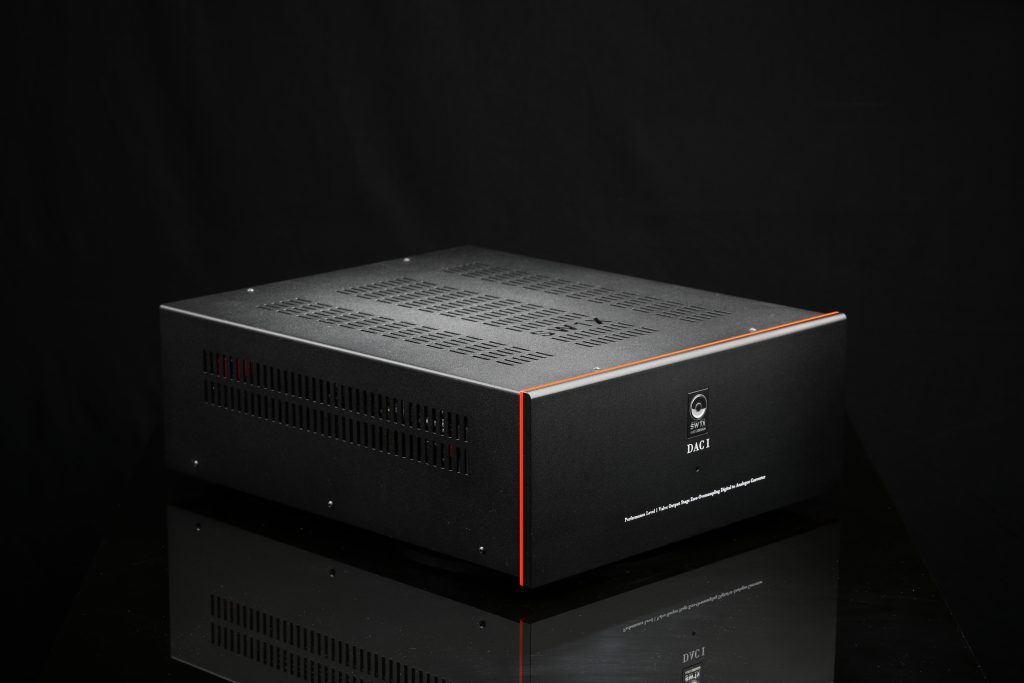 SW1X Audio Design™ DAC I Features:
Selected and Harmonically matched Component & Material Quality
Pure Class A, Single Ended, Anode Follower, Zero Negative Feedback, RC (resistive loaded, capacitive de-coupled) Valve Amplification Topology
6N6P Double Triode Driver Valve Output Stage
Valve rectified CLC (choke filtered) HV power supply
Discrete Transistor, Shunt Voltage Regulated Low Voltage Power Supplies
Supports up to 24Bit/96kHz digital coaxial S/PDIF signal input
Specially Selected and Harmonically Matched Component & Material Quality
M6 grain orient EI core Mains Transformer & Choke (SPX version)
Internally wired exclusively with our SW1X Magnum, Genesis and Opus conductors of various geometry (single strand or Litz)
AN Copper Foil in Oil signal de-coupling Capacitors (SPX version)
AB 1W non-magnetic Carbon film Resistors in selected places
Tube Compliment:  1 x 6N6P, 1 x 6X5GT or 5Y3

Digital to Analogue Converter Products Overview
Note: Due to SW1X Audio Design's ongoing research and development process, specifications are subject to change without notice.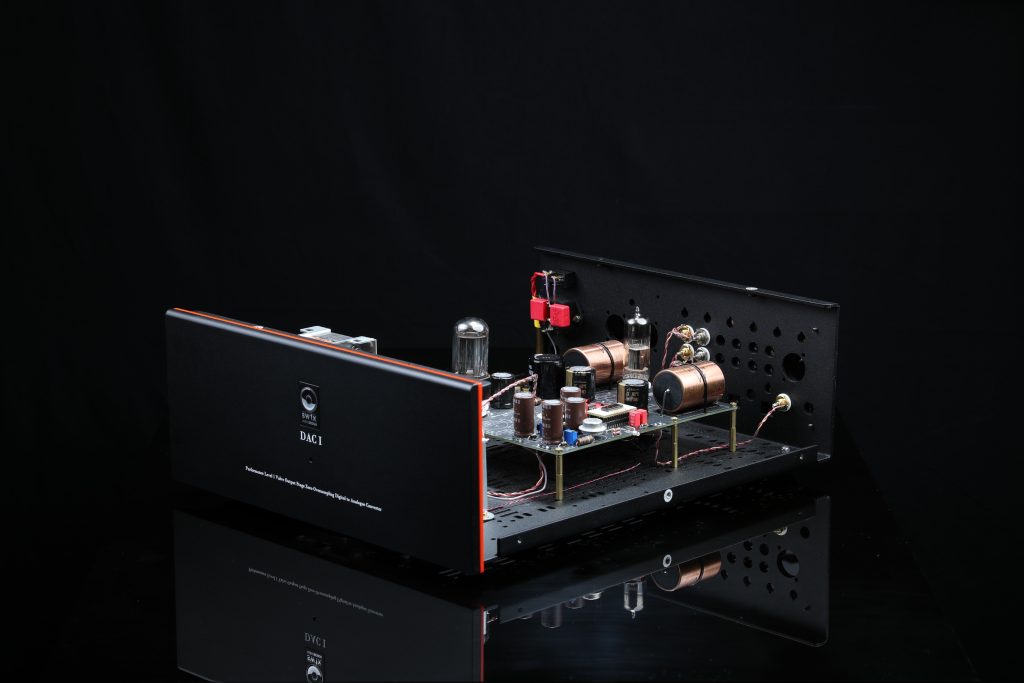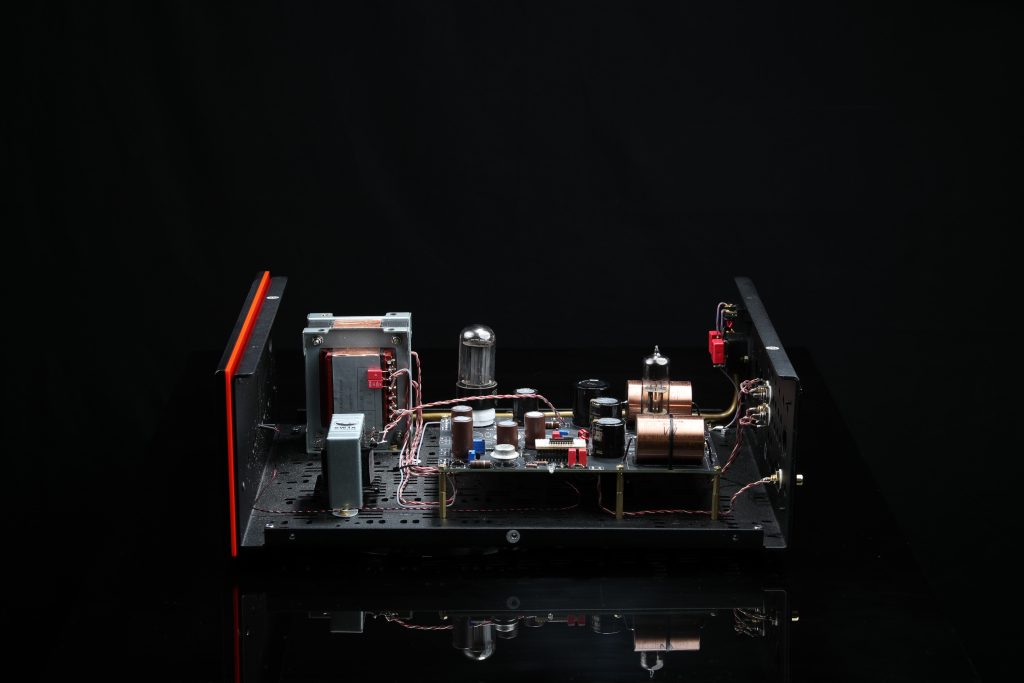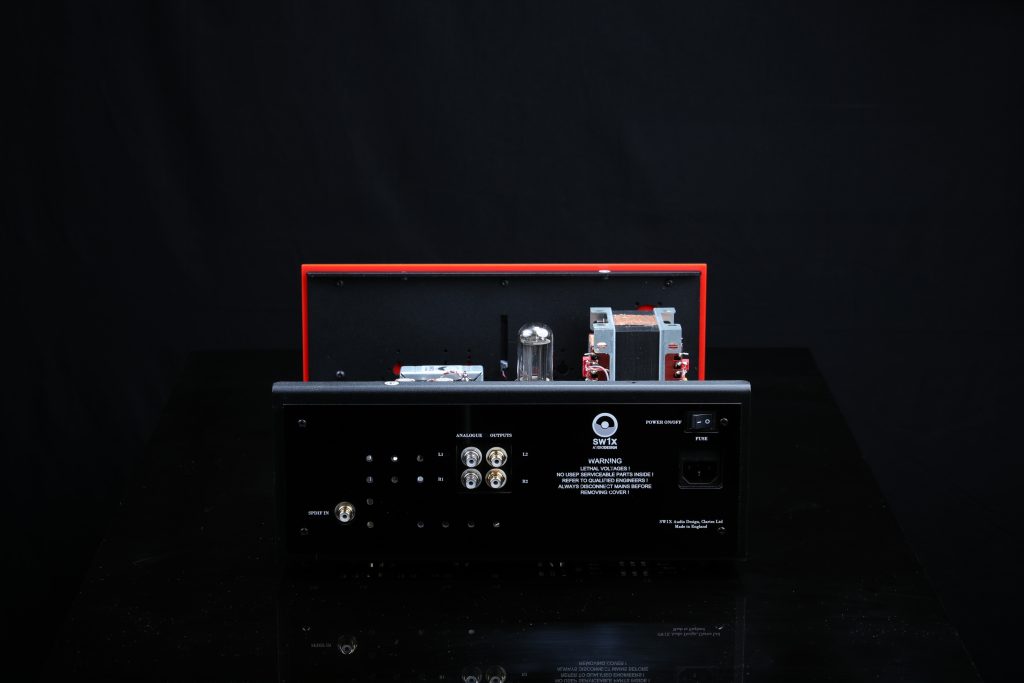 Specifications
Dimensions: Height (mm) 130 x Width (mm) 335 x Depth (mm) 400
Weight (kg): 10.3
Max Power Consumption (W): 15
Output Noise, Unweighted (mVrms): < 0.5
Output Impedance (k Ohms): <1
Ordering
We do not recommend purchasing a key system component without first auditioning it carefully, which is why we have demonstration rooms and
a 14 day trial period policy
.
However in certain situations it can be difficult for people to get to our showroom and for those instances we can offer our mail order service.
Products Price List
DACs made by SW1X: What is different about them?
Digital Transport Product Overview