SW1X DAC I Special
SW1X Audio Design™ DAC I Special Performance Level 1 D to A Converter with valve rectified power supply

On special request of our customers, we are proud to offer the DAC I at its full glory with choke filtered and indirectly heated valve rectified power supply.
Also available in Special X version with USB I interface, valve based USB to SPDIF converter (I2S directly connected on request)  and SPDIF input.
This is a high end entry level solution to a musical, organic & analogue sounding digital setup- just add an analogue sounding digital transport and re-experience your collection of music.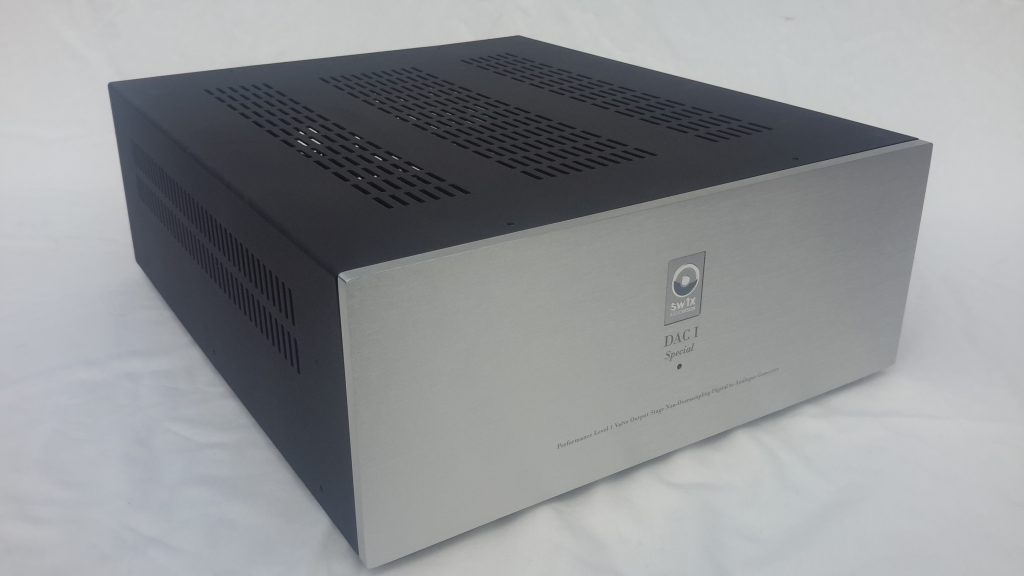 SW1X Audio Design™ DAC I Special Features:
Based on 1x TDA1543 – one of the most musical and purist DAC chips ever made directly connected to CS8414 S/PDIF receiver
Active I/V conversion via a special Germanium transistor (with less than 10 Ohm input impedance) with the shortest signal path directly connected to the tube grid
the major advantage is that dynamics are more realistically reproduced, relative to passive resistor based I/V conversion approach
and unlike other TDA1543 based DACs on the market our DAC is excellent at reproduction of low level musical information especially at lower volume levels
Single ended, anode follower, zero feedback, 6N6P double triode valve output stage
6X5GT valve rectified CLC (choke filtered) HV power supply
5 mains transformers and 3 chokes in total
Supports 24Bit/96kHz digital coaxial S/PDIF signal input 
for Frequently Asked Questions (FAQ) click here
Reviews and customer's feedback can be found here
SW1X Audio Design Product Versions: Standard vs Special vs Signature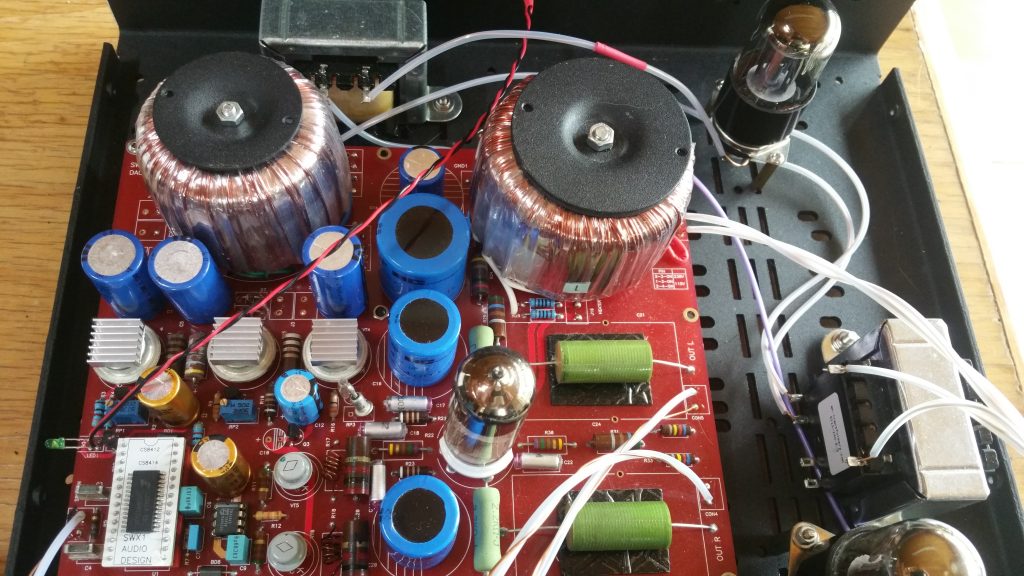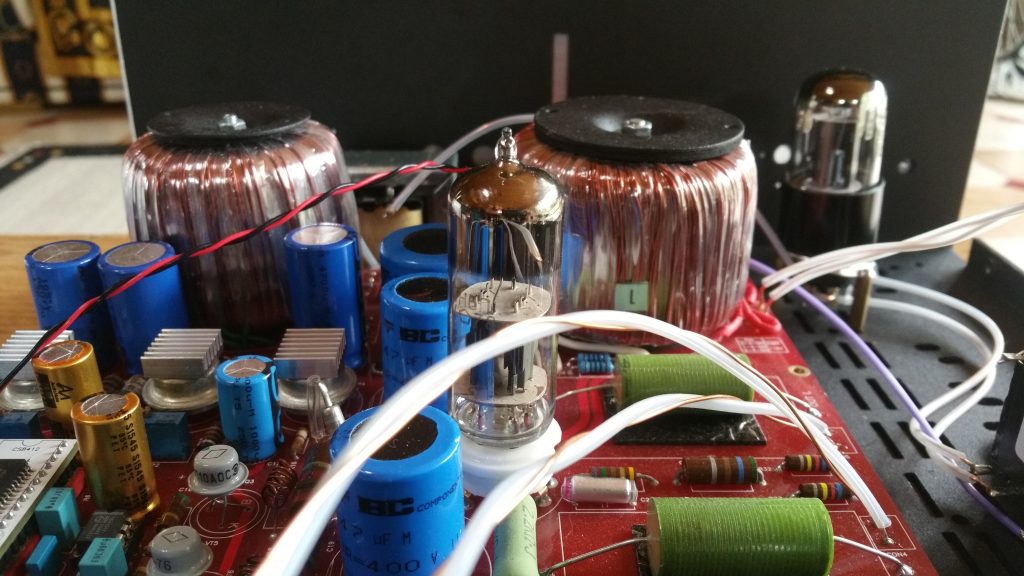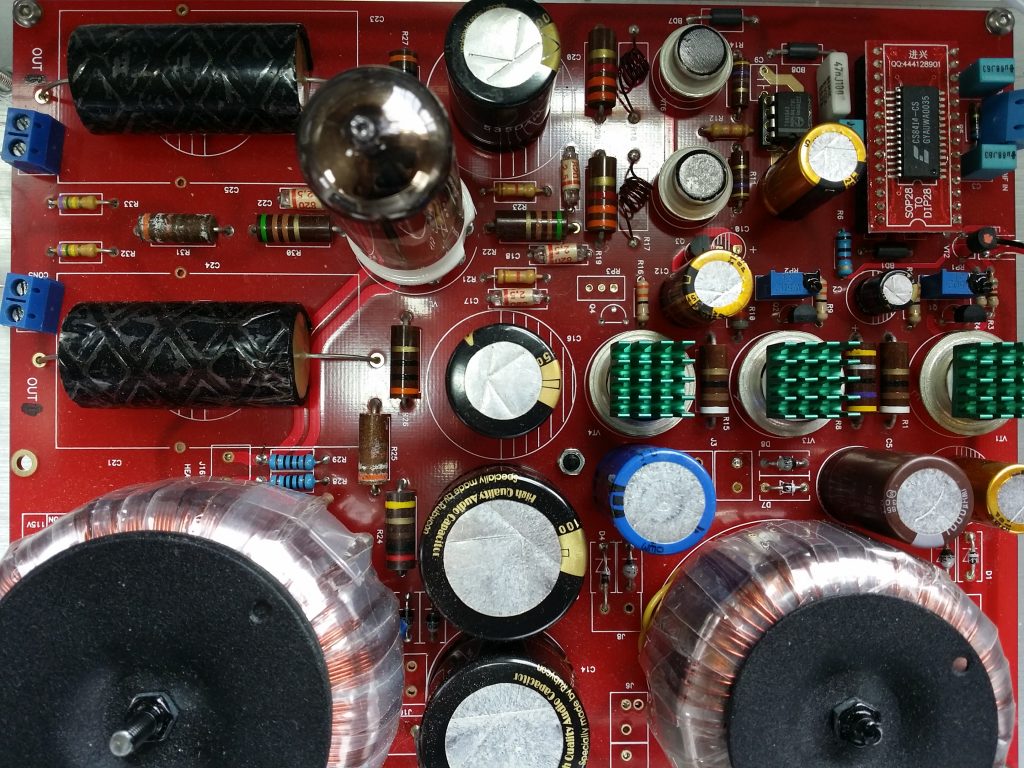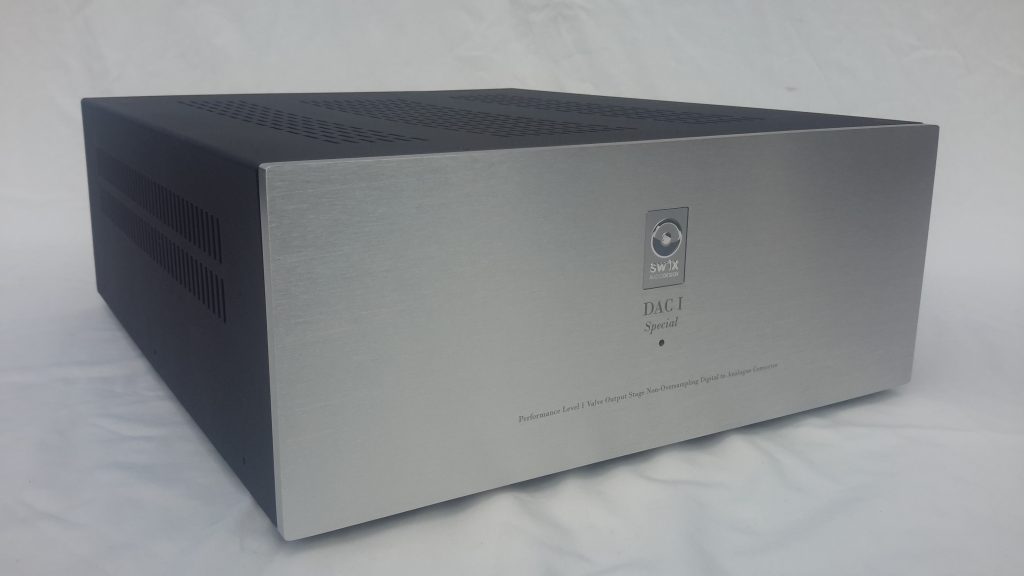 Specifications
Dimensions: Height (mm) 130 x Width (mm) 335x Depth (mm) 400
Weight (kg): 10.3
Max Power Consumption (W): 15
Output Noise, Unweighted (mVrms): < 0.5
Output Impedance (k Ohms): <1
Tube Compliment:  6N6P, 6X5GT
SW1X Audio Design™ DAC I Special is available on custom built to order basis only
Ordering
We do not recommend purchasing a key system component without first auditioning it carefully, which is why we have demonstration rooms and a flexible home loan policy.
However in certain situations it can be difficult for people to get to our showroom and for those instances we can offer our mail order service.
For demonstration and ordering click here