SW1X DAC II Balanced
SW1X Audio Design™ DAC II Balanced Performance Level 2/3

D to A Converter
The Balanced version is a top of the line DAC II and a smaller brother to the DAC IV.
DAC II Balanced comes equipped with a EL84 power tube output stage. The step up in transparency over the STD & Special versions is provided by a signal output transformer de-coupled EL84 power pentode (triode connected) tube output stage driven by the mighty 6N6P 0r 5687 double triode.
Super HiB signal ouput transformer with silver windings de-coupled Balanced S version of the DAC II Balanced is available on request.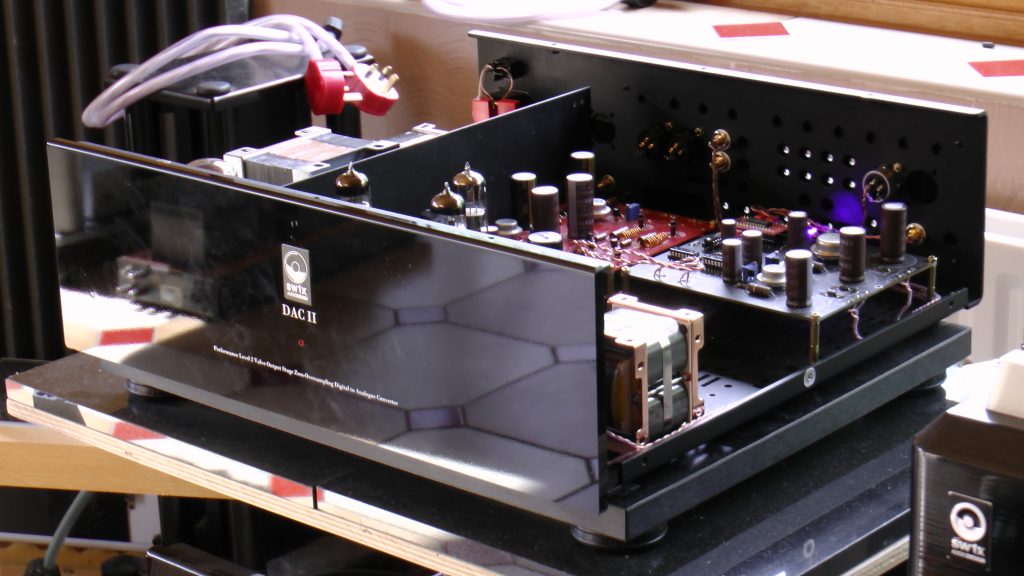 SW1X Audio Design™ DAC II Balanced Features:
Balanced (& Single Ended) Signal Output Transformer de-coupled Valve Output Stage Topology
EL84 Power Output Tubes, Zero NFB, Class A, Valve Output Stage
Passive I/V conversion via a specially selected resistor with the shortest signal path directly connected to the tube grid
Discrete Transistor, Shunt Voltage Regulated Low Voltage Power Supplies
5U4GYB/5R4GYB Directly Heated Valve rectified CLC (choke filtered) B+ Power Supply
Digital Input supports up to 24Bit/96kHz S/PDIF Signal Input
Specially Selected and Harmonically Matched Component & Material Quality
SW1X Audio Design™ Copper wound Super HiB DC core Signal Output Transformers
M6 grain orient EI core Mains Transformers & Chokes (HiB double C-core available as an option)
Circuit is wired with Specially Selected copper conductors of various geometry (single strand or Litz)
AN Copper Foil in Oil interstage signal de-coupling Capacitors
AB 2W non-magnetic Carbon film Resistors in selected places
Tube Compliment:  2 x EL84, 1 x 6N6P, 1 x 5U5GYB/5R4GYB
Optional Extras:
Fully Hardwired Tube Output Stage on the Bakelite Board
Fine Silver wiring on the Input, Bakelite Board and Output
Black Gate VK capacitors in the B+ power supply
AN 2W non-magnetic Niobium resistors on a Hardwired Bakelite Board
Super HiB double C-Core mains transformers for the digital and DHT/DHD power supplies
Silver Foil capacitors Inter-stage signal de-coupling capacitors
AN 2W Silver, non-magnetic, Tantalum resistors
XLR AES/EBU or I2S input
Note: Due to SW1X Audio Design's ongoing research and development process, specifications are subject to change without notice.
DAC II is availble with C- and EI- cored Super HiB signal and power transformers (or chokes) as an optional extra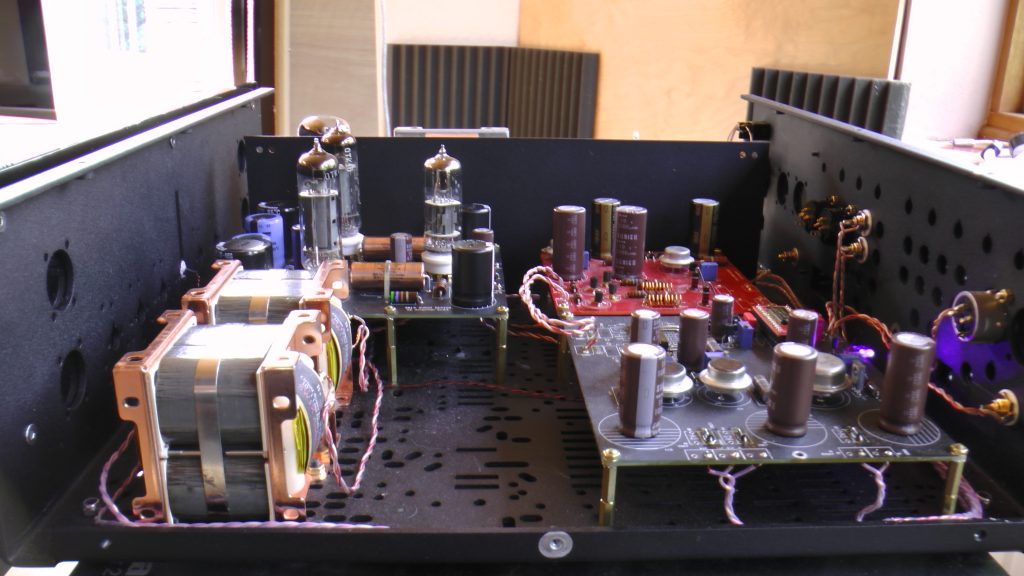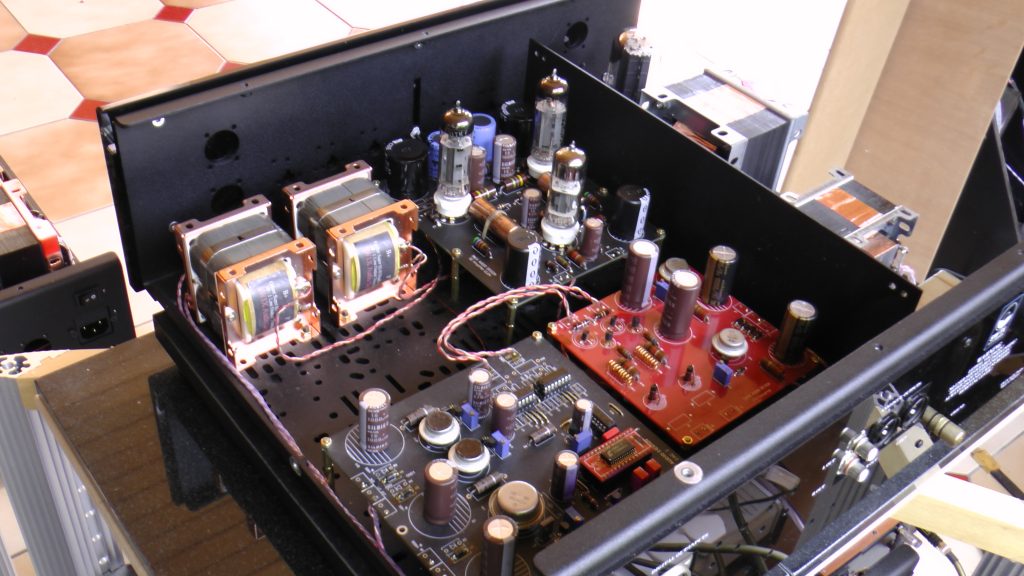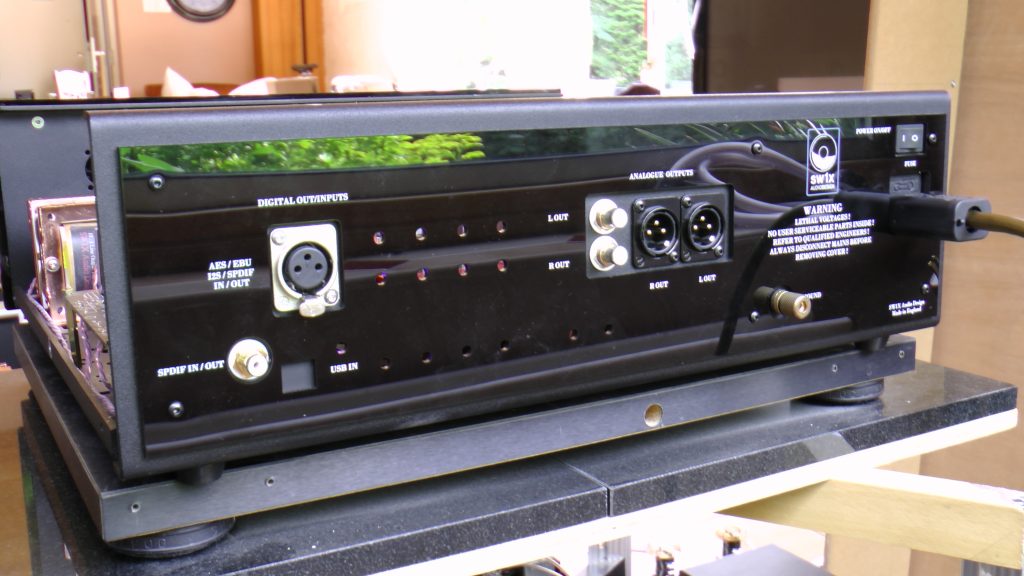 Specifications
Dimensions: Height (mm) 150 x Width (mm) 450 x Depth (mm) 410
Weight (kg): 17
Max Power Consumption (W): 23
Output Noise, Unweighted (mVrms): < 0.5
Output Impedance (Ohms): <100
Reviews and customer's feedback can be found here
Ordering
We do not recommend purchasing a key system component without first auditioning it carefully, which is why we have demonstration rooms and a flexible home loan policy.
However in certain situations it can be difficult for people to get to our showroom and for those instances we can offer our mail order service.