SW1X DAC II STD
SW1X Audio Design™ DAC II Performance Level 2 D to A Converter

DAC II is based on 2 x PCM56K DACs with more sophisticated power supplies and powerful 6N6P/5687/E182CC valve output stage with 6X5GT valve rectification. The DAC has a similar analogue character of SW1X DAC I with musical refinement and presentation on another level. The transparency and the low level resolution of DAC II matches or supersedes 24bit/32bit DACs. The DAC II is also available in the Special or Signature version, which is available on custom built to order basis only.
DACs II is NOS (non oversampling) by design. The signal chain looks like this:
Input > SPDIF receiver chip > 2 x current out DAC chips > I/U conversion > Single Ended, Class A, zero feedback 6N6P/5687 Valve Output Stage
The active I/V (current- to voltage conversion) is directly connected to the single ended class A, zero feedback, anode follower 6N6P/5687 tube output stage. The whole circuit has only one decoupling capacitor per channel in the signal path. Everything, including the whole signal path is wired with specially selected copper conductors & dielectric from input to output.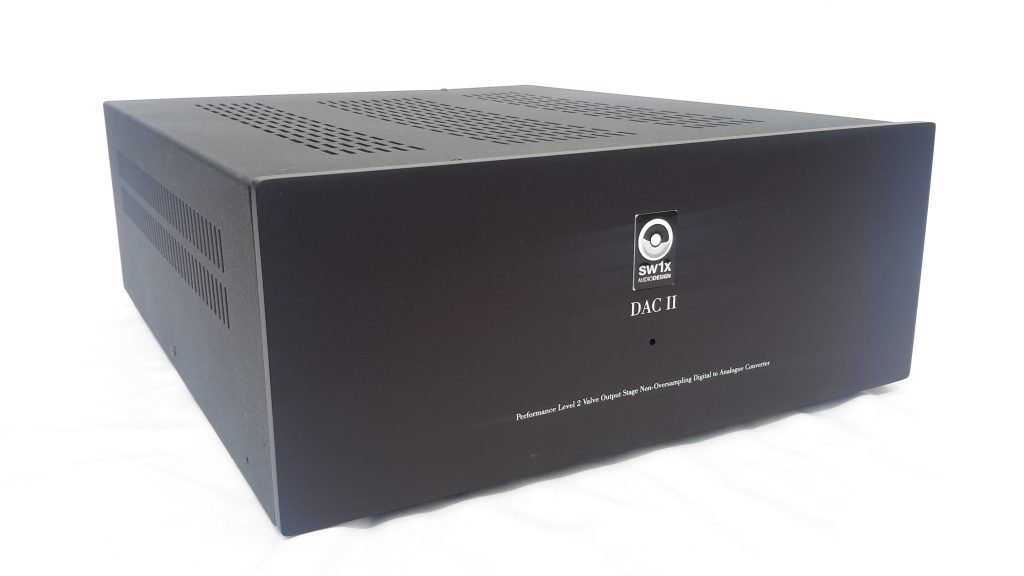 SW1X Audio Design™ DAC II Features:
Specially selected and harmonically matched component & material quality based on performance level 2 standard
Based on 2 x PCM56 K – the most refined and highest resolving sounding 16 bit DAC chips ever produced (yes, even cleaner and more refined than most 24/32bit Delta Sigma chips) directly connected to CS8414 S/PDIF receiver
Active I/V conversion via a special transistor (with less than 10 Ohm input impedance) with the shortest signal path directly connected to the tube grid
Single ended, anode follower, zero feedback, 6N6P/5687 double triode valve output stage
Output stage signal decoupling capacitor options a) Bosch/Tesla PIO or b)  Audio Note Copper Foil Mylar in Oil capacitor
6X5GT double diode valve rectified CLC (choke filtered) HV power supply
Discrete Germanium transistor based shunt voltage regulated power supplies for 2 x PCM56K, SPDIF receiver and active I/V conversion
Circuit is wired with of a specially selected copper (single strand or Litz)
Supports up to 24Bit/96kHz digital coaxial S/PDIF signal input (USB input is optional, see in options below)
2 x 110/115/230/240V AC mains transformers
Optional Extras:
a) Audio Note Copper foil, mylar in Oil signal output decoupling capacitors
b) Audio Note 2W copper, non- magnetic, tantalum film resistors on plates of the output tube
c) the STD version of DAC II can be ordered with either US made 5687/E182CC or Soviet 6N6P
Premium 6N6P from the 60s or
Premium vintage NOS black plate Tung Sol 5687/E182CC output tube
d) semi directly heated vintage GZ34 type of tube (from the 60s) in the PSU
e) output wiring is normally 1 x pair in fine silver and other is copper (by default),
This way one can fine tune the sound by using either output.
optional is all silver or all copper wiring
f) Tubed clock USB input, powered by an separate transformer
for Frequently Asked Questions (FAQ) click here
Reviews and customer's feedback can be found here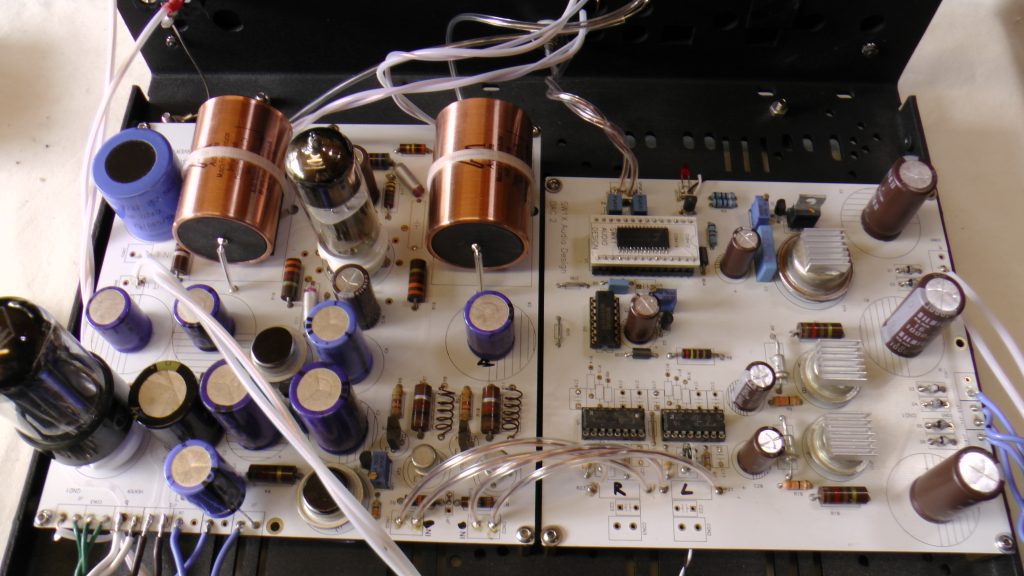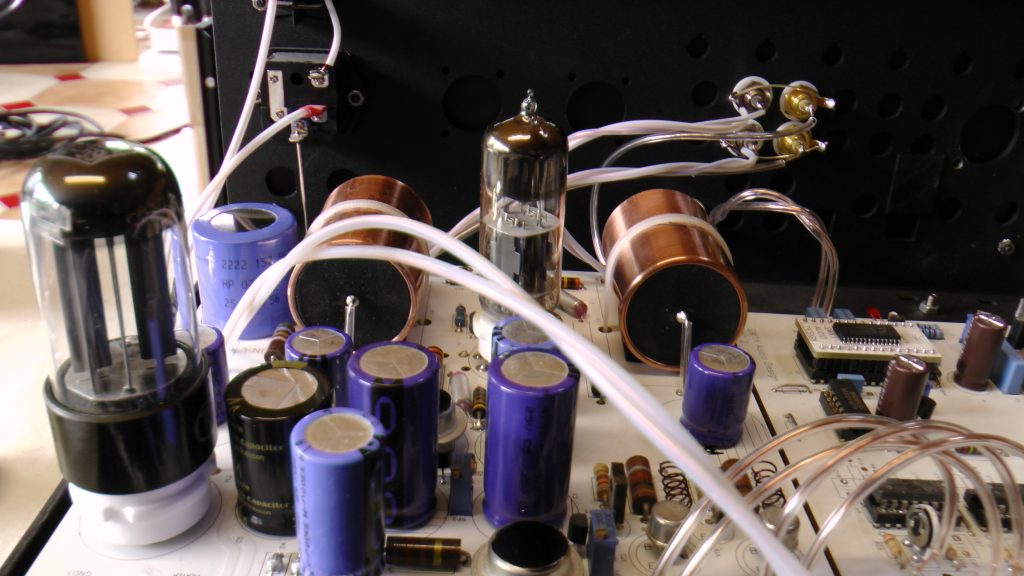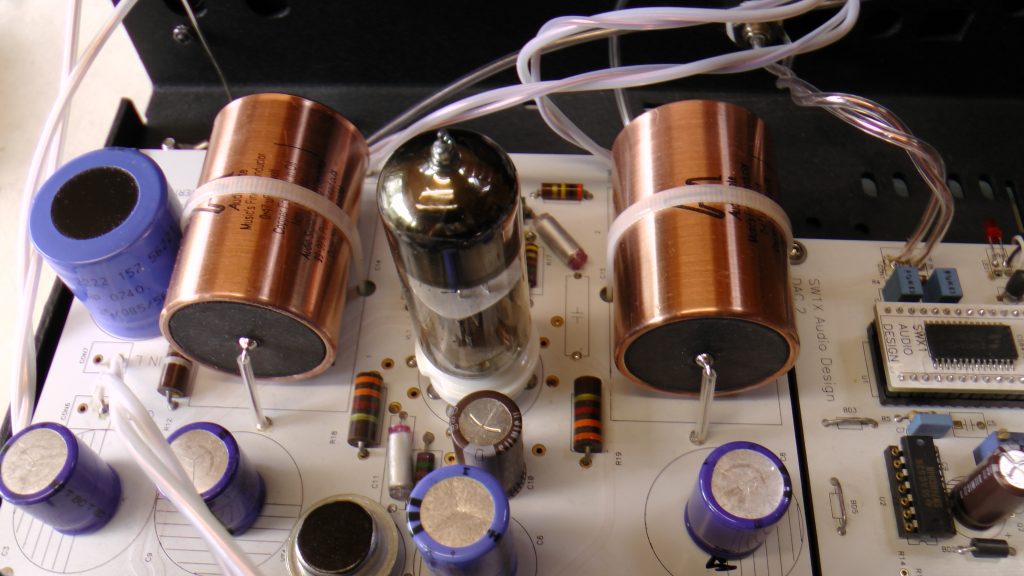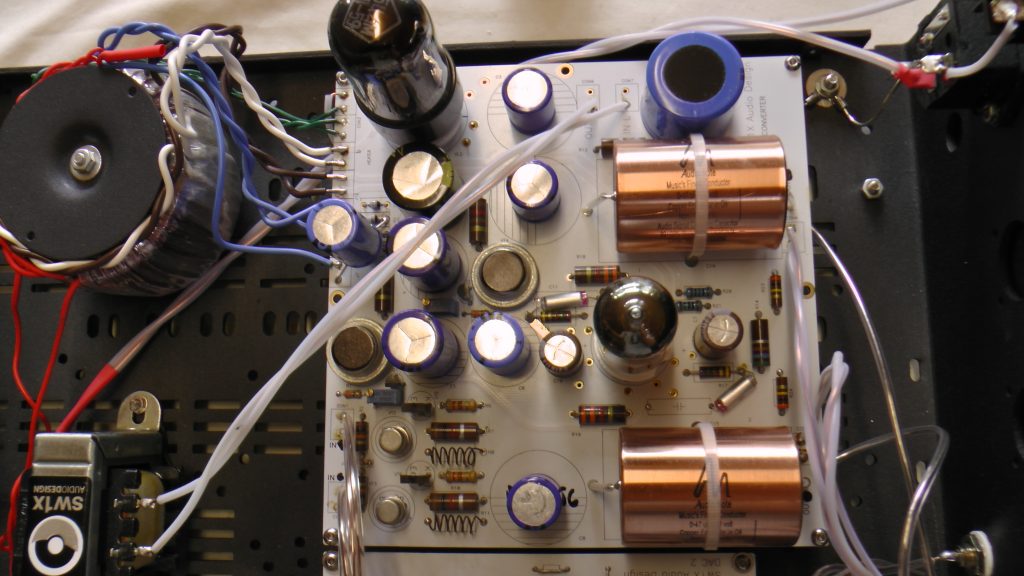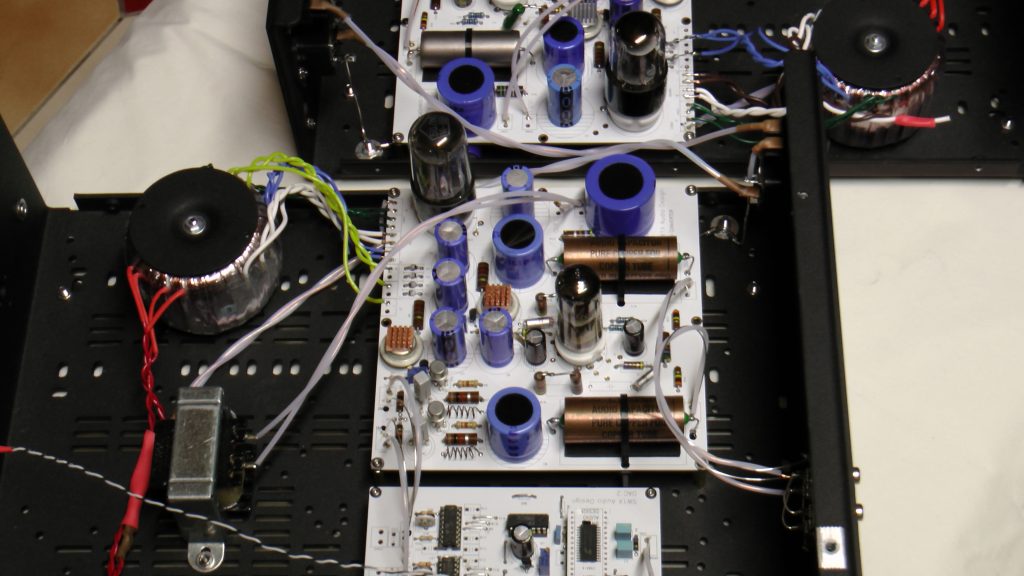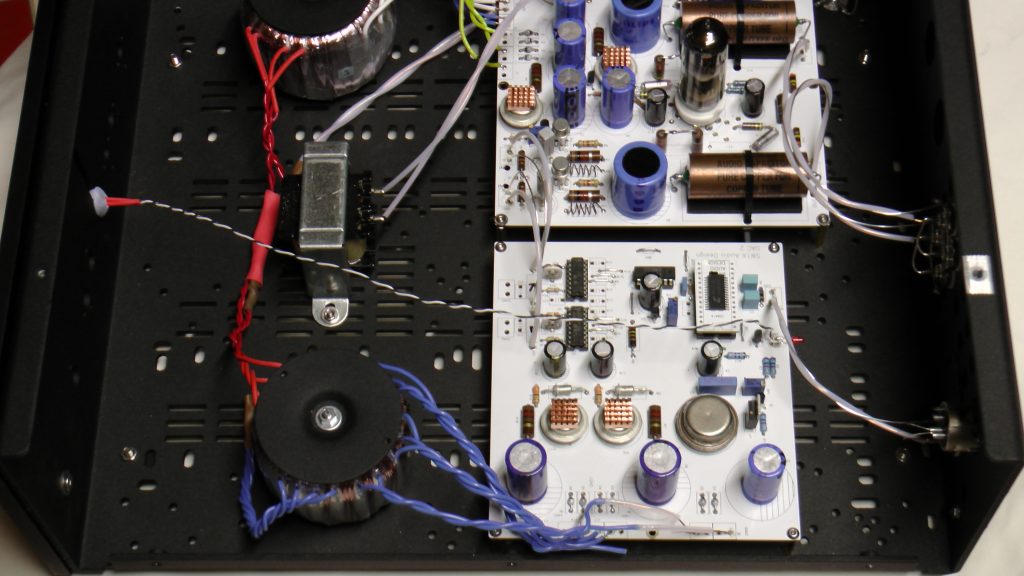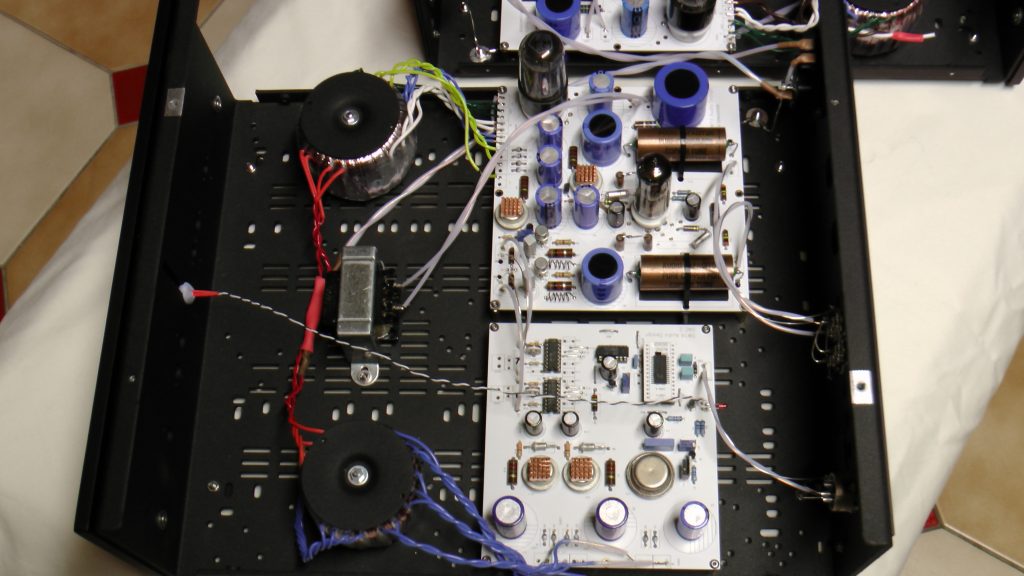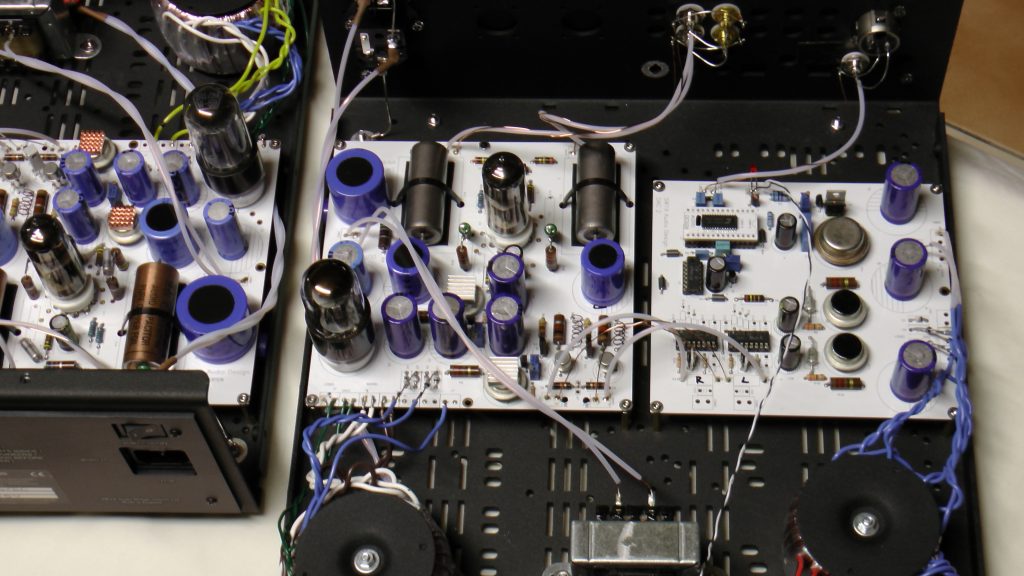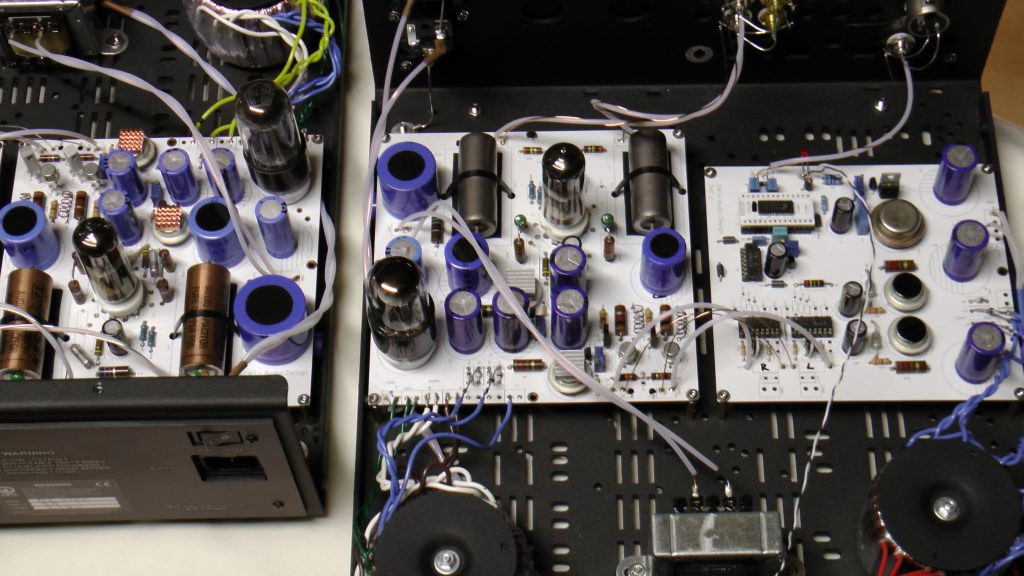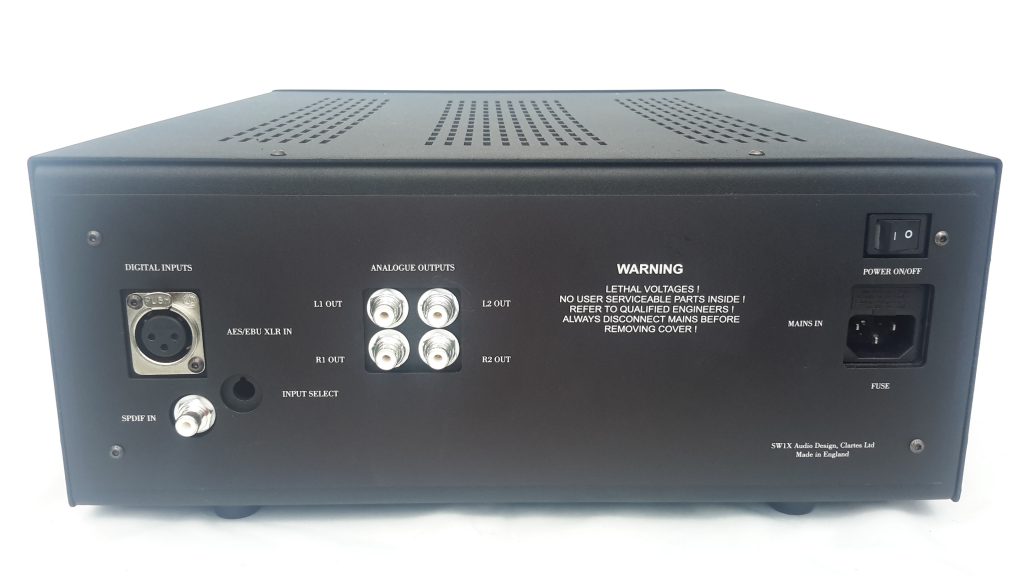 Specifications
Dimensions: Height (mm) 130 x Width (mm) 335 x Depth (mm) 400
Weight (kg): 9.6
Max Power Consumption (W): 18
Output Noise, Unweighted (mVrms): < 0.5
Output Impedance (K Ohms): <1
Tube Compliment:  6x5GT(6C4S), 6N6P/ECC88
SW1X Audio Design Product Versions: Standard vs Special vs Signature
Ordering
We do not recommend purchasing a key system component without first auditioning it carefully, which is why we have demonstration rooms and a flexible home loan policy.
However in certain situations it can be difficult for people to get to our showroom and for those instances we can offer our mail order service.